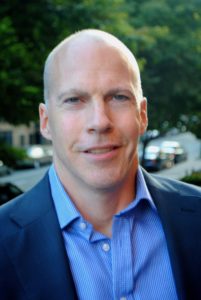 Kel's work focuses on nexus of strategy and collaboration – harnessing the power of the non-profit sector to create lasting social change. Kel works to equip organisations with intelligence, analysis and landscapes to help organisations build and implement effective strategies. Since establishing What World Strategies in 2009, Kel has mapped the political and social change sector, organised consultations, and designed advocacy strategies for organisations such as Oxfam, the World Food Programme, the Children's Investment Fund Foundation (CIFF), Save the Children and the Bill & Melinda Gates Foundation.
Kel has over 18 years experience in creating and implementing issue campaigns and advocacy plans. He was the Associate Director for Policy & Advocacy at World Vision International and a Senior Program Officer at the Bill & Melinda Gates Foundation working on the G20 and international advocacy strategies for the foundation. Kel was a member of the UK's Make Poverty Coordinating Committee in 2005 and co-founded and chaired the G8 & G20 Global Working Group, a coalition of over 400 NGOs and think tanks dedicated to delivering donor commitments on poverty and climate change.
Prior to his international work, Kel worked as Senior Research for the London based think tank, the New Economics Foundation, and as Parliamentary Researcher for a Member of the UK Parliament. Kel began his career in marketing.
Kel writes and speaks on global advocacy and has had his work featured in academic publications as well as the The Guardian. He has an degree in History and a Masters in International Relations (European Integration) . Kel lives in Canada but can often be found in the UK – depending on the season.